CHINA TRAVEL HEALTH VACCINE & ADVICE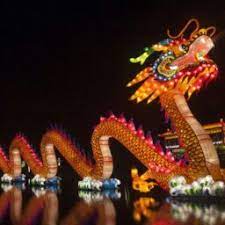 Travelers looking for a deep change of scenery should put China on the top of their list. The world's most populous country is a gigantic nation of contrasts. China displays so many facets… There is the modern fast-growing China of Beijing and Shanghai, the archaeological China with its Great Wall and Terracotta Army, the naturally breathtaking China of Mongolian deserts and Tibetan mountains, the rural China and its picturesque rice terraces, the historic China and its great emperors and communist leaders, the foodie's China with its countless exquisite culinary specialties… China can be visited again and again, it will always bring the a blend of excitement and enchantment.
HEALTH ADVICE FOR TRAVEL TO CHINA
We make every effort to ensure that the information posted on our website is up to date and accurate according to the latest public health recommendations; however, travel health and safety risks in China can change daily.
For the most current travel health recommendations for China, please call our clinic as make an appointment with one of our travel health professionals.
CHINA – RECOMMENDED VACCINES
Hepatitis A
Recommended for all travelers.
Hepatitis B
Recommended for all travelers.
Typhoid Fever
Recommended for all travelers.
Tetanus – Diphtheria – Pertussis Vaccine

Tetanus: In exceptional circumstances (eg, stay in a region where access to health care is limited), for a person aged 18 years or older, 1 dose of DT may be given if 5 years or more has elapsed since the last dose.
Otherwise, one booster dose at the age of 50*.

Pertussis (Whooping Cough):  1 dose is recommended for pregnant women, for every pregnancy, regardless of immunization history and the interval since the last dose (between week 26 and 32).

*Only applicable for Quebec.

Measles – Rubella – Mumps
Two doses recommended for all travelers born after 1970, if not previously given.
Japanese Encephalitis
Recommended for travelers who may visit rural regions and farms, especially those traveling for a month or more, recommended for those spending a lot of time outdoors, such as camping, hiking, bicycling or working in the field, especially after dusk. The risk of japanese is particularly elevated during monsoon season. The period of Monsoon season varies based on the areas visited. Important to note, that vaccination against Japanese Encephalitis is administered in 2 doses with a minimum time delay between doses.
Polio

Recommended for all travelers.

Proof of vaccination could be required for entry.

Flu – Influenza
Seasonal influenza occurs worldwide. The flu season usually runs from November to April in the northern hemisphere, between April and October in the southern hemisphere and year round in the tropics. Influenza (flu) is caused by a virus spread from person to person through coughing and sneezing or by touching infected surfaces. Everyone 6 months and older should get a flu vaccine yearly. Vaccine is recommended 14 days prior to departure.
Routine vaccines (dCaT, Polio, Meningococcal, Shingles, Pneumococcal, Hepatitis B, HPV, MMR & Varicella)
Recommended for all travelers
Tick-borne Encephalitis
Presence. All travellers should protect themselves against tick bites.
Lyme disease
Presence. All travellers should protect themselves against tick bites.
Rabies
For travelers at high risk of animal bites or being involved in activities with bats, dogs and other mammals. Clients who plan to visit remote areas may consider receiving this vaccine. Important to note the pre-exposure rabies vaccine is administered in 2 doses with one week interval between doses. Post-exposure vaccination is always recommended, even for those previously vaccinated.
Cholera
Vaccine recommended for persons traveling to an area of active transmission. Most people do not travel to areas of active cholera transmission.
Schistosomiasis
Avoid swimming in fresh water.
Yellow Fever

A proof of vaccination against yellow fever may be required upon entry into China.

Some travellers may not be eligible to receive this vaccine. Please enquire with your health care professional regarding your specific details.
It is important to note that the vaccine should be administered at least 10 days prior to your departure.

For further information, please consult with the World Health Organization (WHO) website:
https://www.who.int/ith/ith-country-list.pdf

Traveler's Diarrhea (ETEC)
Talk to your health care professional about the risks and precautionary measures to take, as well as the Dukoral® vaccine. Important to note that the Dukoral vaccine is an oral vaccine given in 2 doses, recommended at least 2 weeks prior to departure.
Malaria
Malaria is present in China. The risk may be region specific. Prophylaxis measures to be discussed with the health care professional.
Dengue Fever, Chikungunya and/or Zika
There are many illnesses that are transmitted via mosquito bites and unfortunately we do not have vaccines to protect us against most of them. It is important to inquire with your healthcare professional regarding the specific risks and the different illnesses presently in circulation.
RECOMMENDED MEDICATIONS FOR TRAVELING TO CHINA





or call
(438) 266-0855

FOOD AND WATER-BORNE DISEASES IN CHINA
Travellers to any destination in the world can develop travellers' diarrhea from consuming contaminated water or food.
In some areas in China, food and water can also carry diseases like cholera, hepatitis A, schistosomiasis and typhoid. Practise safe food and water precautions while travelling in China. Remember: Boil it, cook it, peel it, or leave it!
Schistosomiasis can be spread to humans through freshwater sources contaminated by blood flukes (tiny worms). The eggs of the worms can cause stomach illnesses like diarrhea and cramps or urinary problems. Risk is generally low for most travellers. Avoid swimming in freshwater sources (lakes, rivers, ponds). There is no vaccine available for schistosomiasis.
Travellers' diarrhea is the most common illness affecting travellers. It is spread from eating or drinking contaminated food or water.
Risk of developing travellers' diarrhea increases when travelling in regions with poor standards of hygiene and sanitation. Practise safe food and water precautions.
The most important treatment for travellers' diarrhea is rehydration (drinking lots of fluids). Carry oral rehydration salts when travelling.
Typhoid is a bacterial infection spread by contaminated food or water. Risk is higher among children, travellers going to rural areas, travellers visiting friends and relatives or those travelling for a long period of time.
Travellers visiting regions with a risk typhoid, especially those exposed to places with poor sanitation should speak to a health care professional about vaccination.
INSECTS AND ILLNESS IN CHINA
In some areas in Eastern Asia, certain insects carry and spread diseases like chikungunya, dengue fever, Japanese encephalitis, Lyme disease, malaria, and tick-borne encephalitis.
Travellers are advised to take precautions against bites.
There is currently a risk of chikungunya in China. Chikungunya is a virus spread through the bite of an infected mosquito. Chikungunya can cause a viral disease that typically causes fever and pain in the joints. In some cases, the joint pain can be severe and last for months or years.
Protect yourself from mosquito bites at all times. There is no vaccine available for chikungunya.
Crimean-Congo haemorrhagic fever is a viral disease that typically causes fever, bleeding under the skin, and pain. Risk is generally low for most travellers. It is spread to humans though contact with infected animal blood or bodily fluids, or from a tick bite. Protect yourself from tick bites and avoid animals. There is no vaccine available for Crimean-Congo haemorrhagic fever.
In China, dengue fever is a risk to travellers year-round.  It is a viral disease spread to humans by mosquito bites.
Dengue fever can cause severe flu-like symptoms. In some cases, it can lead to dengue haemorrhagic fever, which can be fatal.
The level of risk of dengue fever changes seasonally, and varies from year to year. After a decline in reported dengue cases worldwide in 2017 and 2018, global numbers have been steeply rising again.
Mosquitoes carrying dengue typically bite during the daytime, particularly around sunrise and sunset.
Protect yourself from mosquito bites. There is no vaccine or medication that protects against dengue fever.
MALARIA IN CHINA
There is a risk of malaria in certain areas and/or during a certain time of year in China.
Malaria is a serious and occasionally fatal disease that is spread by mosquitoes. There is no vaccine against malaria.
Protect yourself from mosquito bites. This includes covering up, using insect repellent and staying in well-screened, air-conditioned accommodations. You may also consider sleeping under an insecticide-treated bed net or pre-treating travel gear with insecticides.
Antimalarial medication may be recommended depending on your itinerary and the time of year you are travelling. See a health care provider or visit a travel health clinic, preferably six weeks before you travel to discuss your options.
ANIMALS AND ILLNESS IN CHINA
Travellers are cautioned to avoid contact with animals, including dogs, monkeys, snakes, rodents, birds, and bats. Some infections found in some areas in Eastern Asia, like avian influenza and rabies, can be shared between humans and animals.
There have been human cases of avian influenza in China.
Avian influenza is a viral infection that can spread quickly and easily among birds. In rare cases, it can infect people.
Protect yourself: 
avoid high risk areas such as poultry farms and live animal markets
avoid areas where poultry may be slaughtered
avoid contact with birds (alive or dead)
avoid surfaces that may have bird droppings or secretions on them
ensure all poultry dishes, including eggs, are well cooked
PERSON-TO-PERSON INFECTIONS IN CHINA
Crowded conditions can increase your risk of certain illnesses. Remember to wash your hands often and practice proper cough and sneeze etiquette to avoid colds, the flu and other illnesses.
Sexually transmitted infections (STIs) and HIV are spread through blood and bodily fluids; practise safer sex.
Hand, foot, and mouth disease is a common viral illness that mainly affects infants and children.  Travellers are at increased risk if visiting or living in overcrowded conditions.  There is no vaccine or medication that protects against this disease.
Tuberculosis is an infection caused by bacteria and usually affects the lungs.
For most travellers the risk of tuberculosis is low.
Travellers who may be at high risk while travelling in regions with risk of tuberculosis should discuss pre- and post-travel options with a health care professional.
High-risk travellers include those visiting or working in prisons, refugee camps, homeless shelters, or hospitals, or travellers visiting friends and relatives.
MEDICAL SERVICES AND FACILITIES IN CHINA
In China, it is possible to find health care facilities in almost every village. Large cities have modern private hospitals and clinics, usually managed by doctors trained in the United States or in the United Kingdom. They provide high quality care, following Western standards. But medical fees can be particularly expensive there. The quality of the medical care provided by public hospitals is varying depending on the geographical zone. In rural areas, public hospitals are usually rudimentary. Ask doctors and dentists to use sterilized equipment.
If you need an ambulance in China, call 120.
Medicines are easily accessible. But to avoid unpleasant surprises, it is safer to bring basic drugs and the specific treatments you could require when traveling to China.
Medical evacuation can be very expensive and you may need it in case of serious illness or injury. Make sure you get travel insurance that includes coverage for medical evacuation and hospital stays.
ALTITUDE SICKNESS IN CHINA
Tibet, Qinghai, western Sichuan and parts of Xinjiang are situated at altitudes exceeding 3,000 meters. Acute mountain sickness may occur at high altitudes. Be well informed about the potential health hazards at high altitudes.
KEEP IN MIND…
The decision to travel is the sole responsibility of the traveller. The traveller is also responsible for his or her own personal safety.
Be prepared. Do not expect medical services to be the same as in Canada. Pack a travel health kit, especially if you will be travelling away from major city centres.C





or call
(438) 266-0855

SECURITY IN CHINA
Novel coronavirus in China
Emergency services
In case of emergency, dial:
Police: 110
Medical assistance: 120
Firefighters: 119
Roadside assistance: 112