ROUTINE VACCINES (DCAT, POLIO, MENINGOCOCCAL, SHINGLES, PNEUMOCOCCAL, HEPATITIS B, HPV, MMR & VARICELLA)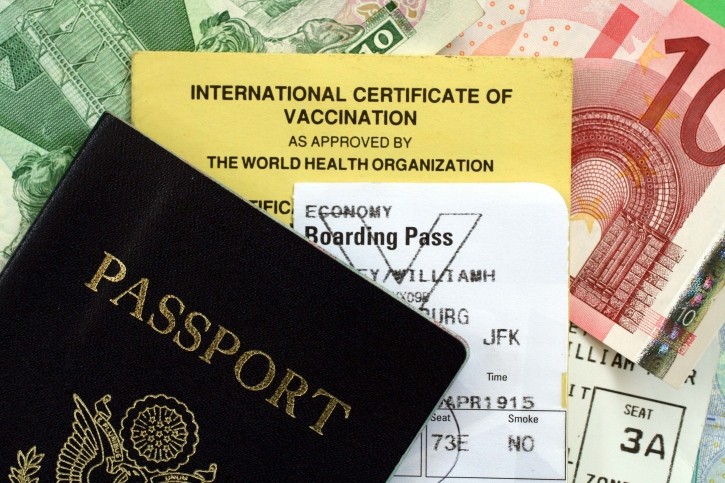 WHAT ARE ROUTINE VACCINES ?
Routine vaccines are all the vaccines that are recommended to everyone in a given country. They include childhood vaccinations, but also vaccines that are routinely recommended for adults, like the flu vaccine which should be administrated every year, or the tetanus vaccine which should be administrated every ten years.
WHY ARE ROUTINE VACCINES IMPORTANT FOR TRAVELERS ?
In many developed countries, like in the United States for example, access to routine vaccines is good and most of the population get them. As a result, very few severe diseases that can be prevented by vaccination occur in these countries. But in developing countries, and sometimes even in areas that you wouldn't consider "at risk", many contagious diseases are still frequent. For example, a large outbreak of rubella affected Europe in 2011. Many unvaccinated travelers from the United States have been infected there and have imported the disease into their own country, affecting other unvaccinated people in the United States. It is thus essential for travelers to be up to date with all their routine vaccinations before traveling, to avoid being infected with potentially severe diseases and bringing them back to their country.
WHAT ARE THE ROUTINE VACCINES INDISPENSABLE FOR TRAVELLERS ?
The routine vaccines that are advised to travellers depend on their age, on their health status and on the vaccines that they already got earlier in their life. When travelling to another country, children should be vaccinated against
Rotaviruses
Dtap (diphtheria, tetanus, pertussis)
MMR (mumps, measles, rubella)
Hib (Haemophilus influenzae type b)
Seasonal flu
Varicella
HPV (Human Papillomavirus)
Adults must get booster doses against
Dtap (diphtheria, tetanus, pertussis)
HPV (Human Papillomavirus)
Shingles
They should also get vaccinated against seasonal flu every year. Elderly people might be advised to get vaccinated against pneumococcal disease and shingles. In any case, travelers must see a doctor before traveling. He/She will review their vaccination history and administrate them the vaccines and the booster doses they may need.
From 2017, a few vaccine will be unavailable at our clinic :
Vaccine against rotaviruses
Vaccine against varicella
Test for Tuberculosis
---
We make every effort to ensure that the information posted on our website is up to date and accurate according to the latest public health recommendations; however, it is impossible for us to make changes on a daily basis.
For the most current travel health recommendations, please call our clinic as make an appointment with one of our travel health professionals.