Corporate Travel Health Program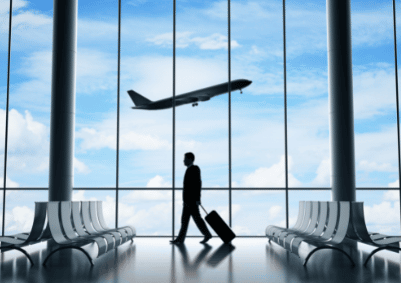 Corporate travel is often arranged at the last minute. As such, proper health precautions are often overlooked which leaves business travelers at risk of poor protection.
It is important to be well informed and prepared regarding the health risks in the country that you will be staying in. If you have an upcoming business trip, we would strongly suggest that you make an appointment with one of our nurses specialized in Travel Health who will provide you with valuable information to ensure your continued health during your travels and can recommend and administer the necessary vaccines.
Many of our services are covered by your group health insurance plan.
The date of your appointment can be adapted to the urgency of your case, same-day or next-day appointments are usually available
We know your time is precious so we work hard to respect scheduled appointment times. Every effort will be made to get you in and out on time;
Our Montreal clinic is in the heart of the downtown business district, and our other centers are situated in convenient locations and easily accessible by public transport;
How Does My Organization Enroll
While most corporate patients come to Summit Health as individuals and expense their treatment we are able to work directly with your employer and insurance provider where permitted. Our team understands what is required for documentation and reimbursement to make your corporate travel easy
Send us an email at [email protected]
Are Vaccinations Covered By My Health Insurance Plan
Most group health insurance plans cover both consultations and vaccinations. Our team will work directly with both your insurance company and employer to find your exact coverage.