TRAVEL CLINIC
Greenfield Park QC
300 boulevard Churchill, suite 200
Greenfield Park, QC, J4V 2N2
The Greenfield Park travel & vaccination clinic is located inside the Centre Médical Taschereau building. 
Multiple services are available at this location, for travel & non-travel reasons.
TB (Tuberculosis) Testing: Summit Health is offering skin tests for tuberculosis. This test requires two visits to our clinic. During the first visit, the healthcare provider will conduct the initial test and a return visit to review the results.
Get an attestation of your TB skin test results sent electronically to you!
Travel Consultations: The Summit Health team specializes in travel health and will make recommendations for precautions to take during your trip, vaccinations to take pre-travel and medications to bring with you. Each case is different (traveller & trip) so it is important to consult with a professional who will make recommendations specific to your case. This way you can travel with peace of mind.
Private & Routine Vaccinations. – The Greenfield park travel & vaccination clinic offers private vaccines not covered by the RAMQ such as Shingles, Gardasil and Pneumovax
We are the travel health clinic of choice for family physician referrals in Brossard, Greenfield Park, Saint-Lambert and Saint-Hubert.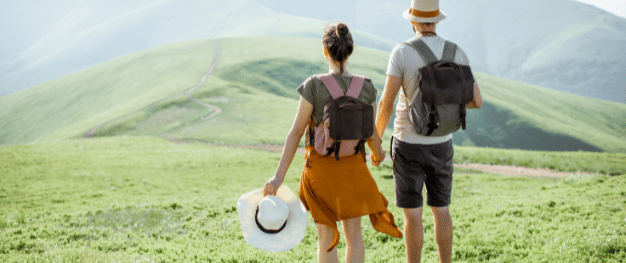 TRAVEL CONSULTATIONS AT THE Greenfield Park Vaccination & Travel health Clinic
We prepare our travellers to avoid illnesses like hepatitis A and mosquito-borne diseases like Japanese Encephalitis. Our doctors can prescribe anti-malarial medication and make sure you're up to date on routine immunizations. During a consultation, one of our travel health professionals will:
Assess your childhood immunization records and your medical history.
Explain the risks of exotic diseases and any ongoing outbreaks in your destination.
Discuss and administer vaccinations against polio, hepatitis A, and other common diseases and prescribe the required medications.
Address all your possible travel health inquiries.
We help all types of travellers to see the world, safely: volunteers on aid trips to India, business consultants heading to China or backpackers travelling to Brazil.
Our advice is distinct and custom-built to your health and type of journey.
DIRECTIONS TO The Greenfield Park Vaccination & Travel Health Clinic
Travel By metro to the Greenfield Park Travel Health Clinic – From Montreal, you can take the orange line- 2 (Station Montmorency) – 4 stops to Berri-UQAM. Take the yellow line- 4 (Station Longueuil-Universite-De-Sherbrooke) -2 stops, get off at Longueuil-Univeriste-De-Sherbrooke. Walk for 2 mins to the terminus and take bus 4 (Boul Westley) 15 stops and then get off stop Boulevard Taschereau et blvd Mary. Walk for about 1 min and turn right onto Bd Churchill.
By bus to the Greenfield Park Travel Health Clinic – From Brossard (Terminus Panama) , take bus 54 for 11 mins (10 stops) get off at Boulevard Taschereau et Boulevard Churchill.  Walk about 2 mins, southeast on Bd Taschereau/QC-134 E towards Bd Churchill. Lastly, turn right onto Bd Churchill.
By car to the Greenfield Park Travel Health Clinic – From Downtown Montreal, take the Jacques-Cartier Bridge. Keep right, to stay on QC-134 O (signs for Boulevard Taschereau). Turn right onto Bd Churchill, in 100 meters, the clinic will be on your right.

Free Parking Available On Site