376 Bd Saint-Joseph E, Suite 4, Montréal, QC H2T 1J6
Our clinic in Le Plateau-Mont-Royal is conveniently located at 376 Bd Saint-Joseph E and offers Summit Health's full set of services including
The Summit Health team specializes in travel health and will make recommendations for precautions to take during your trip, vaccinations to take pre-travel and medications to bring with you. Each case is different (traveller & trip) so it is important to consult with a professional who will make recommendations specific to your case. This way you can travel with peace of mind.
Medical Certificates For Travel
Summit Health now offers medical certificates, for patients who are required to stay abroad for a long period of time (work or school etc.). An initial appointment will take place to review your medical history, and vaccination history as well as review the requirements for your certification. 
Once all required tests and verification are complete our physicians will sign off on either our standardized medical certification format or a specific format or form as required by your destination or organization.
Private & Routine Vaccinations. 
Our travel clinic in Le Plateau also offers private vaccines not covered by the RAMQ such as Shingles, Gardasil and Pneumovax
Plateau-Mont-Royal is one of our newest locations. 
We are the clinic of choice for family physician referrals in Mile-End, Little Italy & Downtown Montreal.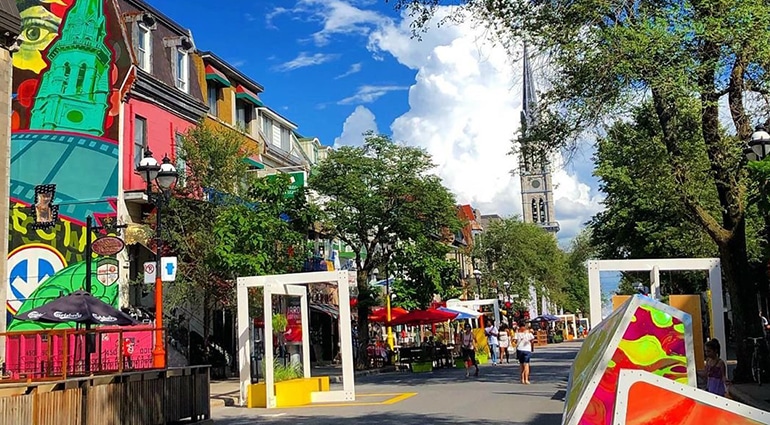 travel consultation & vaccination at our clinic in le plateau
During your Travel Health Consultation, you will be informed of all the health risks that you could encounter during your travels.
Our nurses, who specialize in travel health, will provide you with a detailed consultation and administer the recommended vaccines. They will also provide you with the necessary travel prescriptions, all in one appointment.
During your visit:
Assess your childhood immunization records and your medical history.
Explain the risks of exotic diseases and any ongoing outbreaks in your destination.
Discuss and administer vaccinations against polio, hepatitis A, and other common diseases and prescribe the required medications.
Address all your possible travel health inquiries.
We help all types of travellers to see the world, safely: volunteers on aid trips to Thailand, business consultants heading to China or backpackers travelling to Peru.
Our advice is unique and customized to your health and style of travel.
DIRECTIONS TO the travel clinic in Le Plateau
Travel by metro – From Cartierville, take the bus 69 Est-Gouin (Gouin/Grenet) for about 24 minutes (27 stops). You will get to station Henri-Bourassa, take the metro (Station Côte-Vertu) – orange line for 12 mins to station Laurier. Exit via Rue Berri, head northwest on Rue Berri toward Bd Saint-Joseph E. Turn left onto Bd Saint-Joseph E and walk for about 3 mins, our clinic will be on your left.
                                 ***Please note this clinic does not have wheelchair accessibility***
Travel by bus – Depending on the address you are leaving from, different bus options are available to you.
Travel by car – From the the area of Saint-Leonard, get on route Transcanadienne O/Autoroute 40 O. Take Exit 73 towards Av Christophe Colomb,turn right onto Rue Saint-Grégoire. Turn left onto R. Saint-Denis/QC-335 S, Turn right onto Bd Saint-Joseph E. You may need to make a U-turn at Av. de Hôtel-de-Ville & our clinic will be on the right.