CAUSES, SYMPTOMS & TREATMENT – TYPHOID FEVER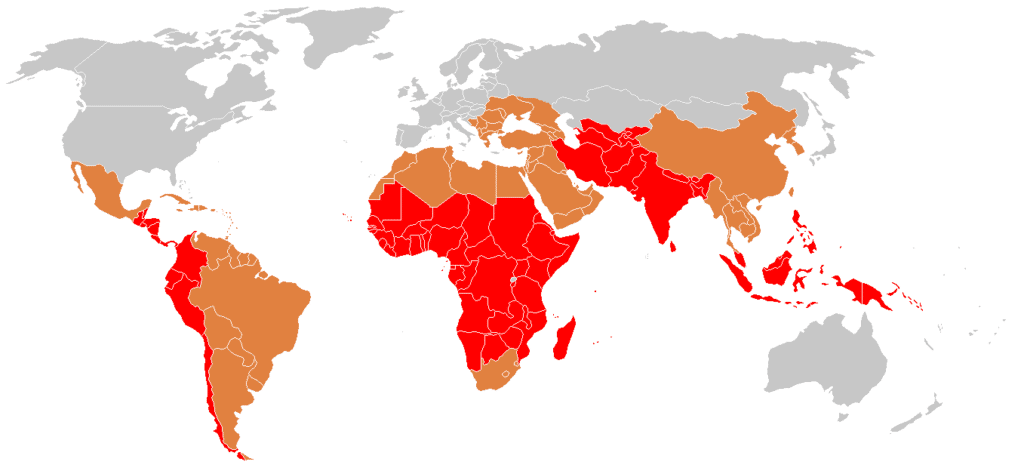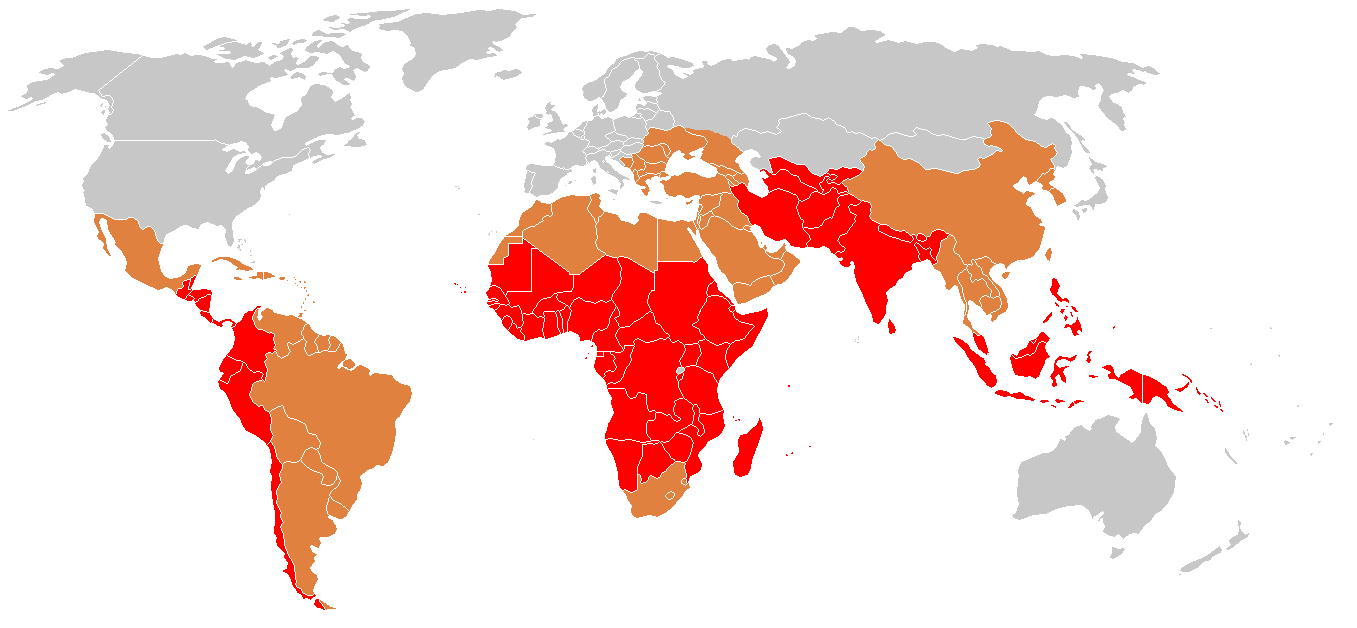 WHAT IS TYPHOID FEVER?
Typhoid fever is an infectious disease caused by the consumption of water and raw or under cooked food that have been contaminated with the feces of an infected person. The symptoms of the disease include a long acute fever, body weakness, abdominal pain, headaches and loss of appetite. In some cases, constipation and skin rash appear. Very rarely, internal hemorrhages and death can occur.
WHAT IS THE RISK FOR TRAVELERS?
Typhoid fever is common in developing countries but doesn't occur in industrialized regions, such as the United States, Canada, Western Europe, Australia and Japan. The travelers going to Africa, Asia and South America face the highest risk of being infected with the disease. Each year, 21 million cases of typhoid fever are reported worldwide, including more than 200 000 deaths. In the United States, approximately 300 travel-related infections with typhoid fever are recorded every year.
HOW TO PREVENT TYPHOID FEVER?
Vaccination
There is a vaccine against typhoid fever (available in pill and injectable forms) and you should consider it when traveling, especially if you are going to a country at high risk. Before your departure, see a doctor, he will help you to decide which type of vaccine against typhoid fever is best adapted for you. However, the vaccination against typhoid fever is only 50% to 80% effective. As a result, you must have good hygiene practices and follow basic food safety rules while traveling, even if you are vaccinated.
Food
Always eat well cooked food and consume it while it is still hot. This is especially important for meat, fish and eggs. Clean and peel fruits and vegetables before preparing them or eating them. Never consume unpasteurized dairy products. Avoid street food and bush meat, especially from monkeys and bats.
Water
Always make sure that the water you drink and use is safe. Preferably drink sealed bottled water. If you need to use water from the tap or from a well, you must boil it or treat it with a chlorine-based purification product before you can drink it. Don't use ice cubes and don't consume flavored ice and popsicles, unless you are sure that they have been made with safe water.
Hygiene
Frequently wash your hands with clean water and soap, or with a hand sanitizer containing at least 60% alcohol. Never touch your face, especially your eyes, your nose and your mouth, if you are not sure that your hands are clean. When sneezing or coughing, cover your mouth and your nose with a disposable tissue, never with your hands. Throw the tissue in a bin right after use. Stay away from infected (or suspected of being infected) persons. Avoid close contact such as hugs or kisses, and never share eating utensils or cups.
IF YOU THINK THAT YOU MAY BE INFECTED :
If you feel sick after traveling in a country at risk and you think that you may be infected with typhoid fever, you must see a doctor as soon as possible. Inform him/her of the places you have visited.
We make every effort to ensure that the information posted on our website is up to date and accurate according to the latest public health recommendations; however, it is impossible for us to make changes on a daily basis.
For the most current travel health recommendations, please call our clinic as make an appointment with one of our travel health professionals.