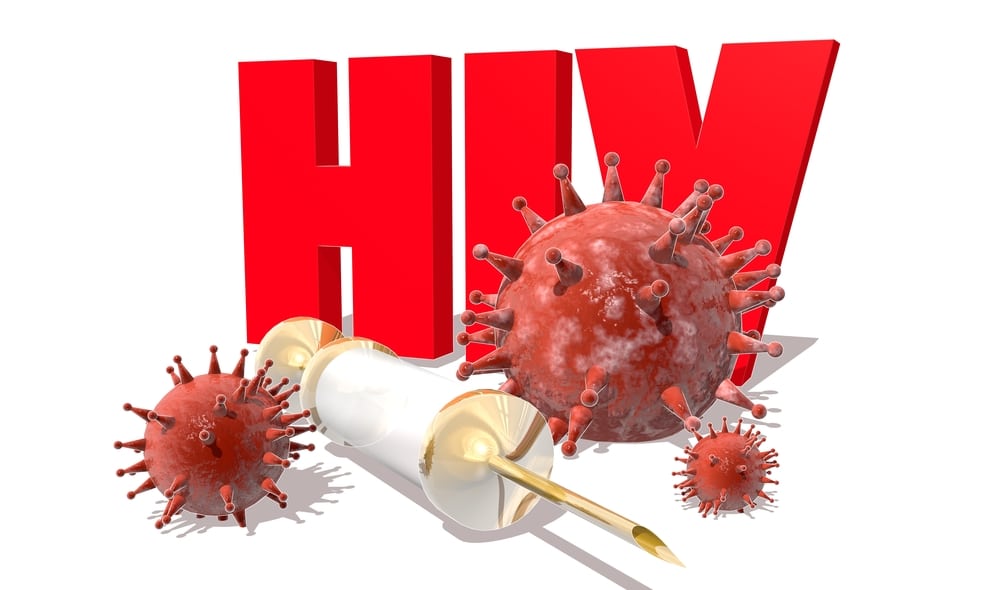 WHAT IS HIV ?
HIV is a contagious and deadly virus, which is transmitted through the blood and the body fluids (like semen) of a contaminated person. It can also be transmitted through contaminated syringes. 
The early signs of an infection with HIV include cough, body aches, headaches, nasal congestion and throat soreness. But it is important to know that all the people infected don't experience these symptoms, and many of them appear in good health. If untreated, an infection with HIV can lead to AIDS (acquired immune deficiency syndrome), which considerably weakens the immune system of the victims. The persons affected by AIDS are catching many other secondary diseases, which can lead to death as their body is unable to fight against them. Cardiac illnesses, renal infections, liver diseases and cancers are some of these secondary sicknesses. 
WHAT IS THE RISK FOR TRAVELERS ?
HIV is present all around the world. There are numerous cases of HIV infection in Eastern Europe, in Central America, in South America and in Asia, but the most affected area is Sub-Saharan Africa.
Travelers are at relatively low risk for infections with HIV. However, if they have unprotected sex with unknown partners, or if they use injecting drugs, they considerably increase their risk of being contaminated. The travelers going to developing countries, where the blood supplies are not always adequately screened, may get infected with HIV through a transfusion of contaminated blood if they are victim of a serious injury or illness while traveling.
HOW TO PREVENT INFECTIONS WITH HIV ?
Before traveling, you should make sure that you are fully covered by a good health insurance covering evacuation and repatriation. As an injury or a disease requiring injections, an intravenous drip, a blood transfusion or stitching may result in an infection with HIV in developing countries, it is sometimes safer to be evacuated to another territory or to your home country if you face such a situation.
While traveling, you can easily avoid being infected with HIV by following some simple recommendations. 
Always use latex condoms when having sexual relations.
Drink alcohol moderately, as drunk people are more likely to take risks and to be involved in unprotected sex for example.
Avoid using injecting drugs.
Generally never share any needle or syringe with anybody. If you undergo tattooing, piercing or acupuncture while traveling, always make sure that it is done with sterile needles.
If you need to see a dentist or a doctor, always check that the medical equipment and supplies are properly sterilized (especially if you are in a developing country).
IF YOU THINK THAT YOU MAY BE INFECTED :
If you think that you may be infected with HIV, you should see a doctor rapidly. Inform him/her of the countries you have visited and of your activities there. Get tested for HIV. If you are contaminated, seek advice from your doctor about the different treatments which are available. Take all the necessary measures to avoid transmitting the virus to other people.
---
We make every effort to ensure that the information posted on our website is up to date and accurate according to the latest public health recommendations; however, it is impossible for us to make changes on a daily basis.
For the most current travel health recommendations, please call our clinic as make an appointment with one of our travel health professionals.