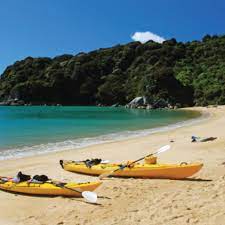 With something like ten times more sheep than people, New Zealand is a natural jewel. Snowy mountains, impressive active volcanoes, deep fjords, dense forests, shimmering lakes, sandy beaches, lush green pastures… The diversity of the stunning landscapes found in New Zealand is incredible. Learning about the culture of the country is as fascinating. Despite British colonization, Maori people have always kept their strong identity and their concepts and traditions are now fully integrated in the modern society. New Zealand is incredibly traveler-friendly. A trip to the country of kiwis and rugby is always synonym of fun, adventure and nature, completely hassle-free.
HEALTH INFORMATION
We make every effort to ensure that the information posted on our website is up to date and accurate according to the latest public health recommendations; however, it is impossible for us to make changes on a daily basis.
For the most current travel health recommendations, please call our clinic as make an appointment with one of our travel health professionals.
NEW ZEALAND – RECOMMENDED VACCINES
| | |
| --- | --- |
| Hepatitis A | Recommended for all travelers. |
| Tetanus – Diphteria – Pertussis Vaccine | Tetanus: In exceptional circumstances (eg, stay in a region where access to health care is limited), for a person aged 18 years or older, 1 dose of DT may be given if 5 years or more has elapsed since the last dose. Otherwise, one booster dose at the age of 50*. Pertussis (Whooping Cough):  1 dose is recommended for pregnant women, for every pregnancy, regardless of immunization history and the interval since the last dose (betwen week 26 and 32). *Only applicable for Quebec. |
| Measles – Rubella – Mumps | Two doses recommended for all travelers born after 1970, if not previously given. |
| Flu – Influenza | Seasonal influenza occurs worldwide. The flu season usually runs from November to April in the northern hemisphere, between April and October in the southern hemisphere and year round in the tropics. Influenza (flu) is caused by a virus spread from person to person through coughing and sneezing or by touching infected surfaces. Everyone 6 months and older should get a flu vaccine yearly. Vaccine is recommended 14 days prior to departure. |
| Routine vaccines (dCaT, Polio, Meningococcal, Shingles, Pneumococcal, Hepatitis B, HPV, MMR & Varicella) | Recommended for all travelers |
| Hepatitis B | Consider for most travelers; recommended for those who might be exposed to blood or other body fluids, have sexual contact with the local population, or be exposed through medical treatment (e.g., for an accident). |
MEDICAL CARE
New Zealand has an excellent, well equipped and modern health care infrastructure. As a result, medical care of very high quality is widely available at any time in the country. But be aware that there are sometimes long waiting lists for certain specific services and treatments. The Auckland City Hospital is the largest public hospital center in the country. The Wellington Hospital is another large medical facility, located in the capital city.

In case of emergency in New Zealand, you can call an ambulance at 111. You will be taken in charge quickly and efficiently.

Numerous pharmacies can be found all around the country. They are well stocked and sell reliable medicines. Note that you need a medical prescription to buy specific drugs and treatments. But it is always a good idea to bring your own medical supplies to avoid unpleasant surprises.
SECURITY ABROAD
Street crime takes place in major cities. Theft generally occurs in the following places:
CANADIAN EMBASSY
Emergency services
Dial 111 for emergency assistance.