Israel, the West Bank and the Gaza Strip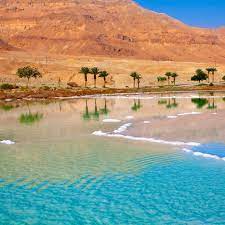 Meeting place of different cultures, empires and religions throughout history, Israel is now at the heart of an endless conflict with Palestine. Despite haunting political tensions, tourism is well-developed in the Middle-East country. Visitors will find pleasant seaside cities on the sunny shores of Israel, just next to the young and buzzing metropolis of Tel Aviv. Israel has many significant archaeological and religious sites, but also beautiful National Parks. Exploring the sublime Red Sea is a must-do for any diver traveling in the country. But a visit to Israel wouldn't be complete without experiencing a "floating bath" in the over-salted Dead Sea…
HEALTH INFORMATION
We make every effort to ensure that the information posted on our website is up to date and accurate according to the latest public health recommendations; however, it is impossible for us to make changes on a daily basis.
For the most current travel health recommendations, please call our clinic as make an appointment with one of our travel health professionals.
ISRAEL, THE WEST BANK AND THE GAZA STRIP – RECOMMENDED VACCINES
Hepatitis A
Recommended for all travelers.
Hepatitis B
Recommended for all travelers.
Tetanus – Diphteria – Pertussis Vaccine
Tetanus: In exceptional circumstances (eg, stay in a region where access to health care is limited), for a person aged 18 years or older, 1 dose of DT may be given if 5 years or more has elapsed since the last dose.
Otherwise, one booster dose at the age of 50*.
Pertussis (Whooping Cough):  1 dose is recommended for pregnant women, for every pregnancy, regardless of immunization history and the interval since the last dose (betwen week 26 and 32).
*Only applicable for Quebec.
Measles – Rubella – Mumps
Two doses recommended for all travelers born after 1970, if not previously given.
Flu – Influenza
Seasonal influenza occurs worldwide. The flu season usually runs from November to April in the northern hemisphere, between April and October in the southern hemisphere and year round in the tropics. Influenza (flu) is caused by a virus spread from person to person through coughing and sneezing or by touching infected surfaces. Everyone 6 months and older should get a flu vaccine yearly. Vaccine is recommended 14 days prior to departure.
Routine vaccines (dCaT, Polio, Meningococcal, Shingles, Pneumococcal, Hepatitis B, HPV, MMR & Varicella)
Recommended for all travelers
Transmission, Symptoms and Prevention – Rabies
For travelers at high risk of animal bites or being involved in activities with bats, dogs and other mammals. Clients who plan to visit remote areas may consider receiving this vaccine. Important to note the pre-exposure rabies vaccine is administered in 2 doses with one week interval between doses. Post-exposure vaccination is always recommended, even for those previously vaccinated.
Causes, Symptoms & Treatment – Typhoid fever
Consider vaccine for West Bank and Gaza only.
Turista – Traveler's Diarrhea (ETEC)
Talk to your health care professional about the risks and precautionary measures to take, as well as the Dukoral® vaccine. Important to note that the Dukoral vaccine is an oral vaccine given in 2 doses, recommended at least 2 weeks prior to departure.
RECOMMENDED MEDICATIONS
MEDICAL CARE
Health care standards are of high level in Israel, unlike in the neighboring Palestinian territory. Israel has a health care system among the best on the planet and treatments here are absolutely following international norms. Israel citizens can choose among four different health insurance funds (called Koupat Holim) which provide a complete health care cover. Family physicians are at the heart of the medical system in Israel. If you need medical assistance, you have to consult first a general practitioner, who will refer you to an adequate specialist if required. Family physicians are usually working in public health care centers, but private practices are also found in Israel and can be advised to travelers used to liberal medicine in their country of origin.
In case of emergency, call 101. Ambulance services in Israel are fast and efficient.
Quality medicines can be found in Israel. But don't forget to bring your own first aid kit.
SECURITY ABROAD
U.S. airstrike
CANADIAN EMBASSY
Emergency services
In case of emergency, dial:
police: 100
medical assistance: 101
firefighters: 102