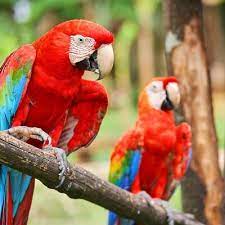 Guyana More than eighty percent of the territory of Guyana is covered with unspoiled forests, ranging from seasonal forests to dense jungles dotted with gigantic waterfalls. The level of biodiversity in this South American country is among the highest on the planet, with countless endemic species. Lying along the coast, the capital city Georgetown has a distinctive Caribbean atmosphere, contrasting with the genuine Amazonian interior of the country, which is home to several indigenous Amerindian tribes still living in a traditional way. Though Guyana has a troubled political history and sometimes makes the headlines with corruption cases, it is a true haven for nature-lovers and adventure-seekers. 
HEALTH INFORMATION
Risk of Zika in this Country. Learn More >>
We make every effort to ensure that the information posted on our website is up to date and accurate according to the latest public health recommendations; however, it is impossible for us to make changes on a daily basis.
For the most current travel health recommendations, please call our clinic as make an appointment with one of our travel health professionals.
GUYANA – RECOMMENDED VACCINES
Hepatitis A
Recommended for all travelers.
Tetanus – Diphteria – Pertussis Vaccine
Tetanus: In exceptional circumstances (eg, stay in a region where access to health care is limited), for a person aged 18 years or older, 1 dose of DT may be given if 5 years or more has elapsed since the last dose.
Otherwise, one booster dose at the age of 50*.
Pertussis (Whooping Cough):  1 dose is recommended for pregnant women, for every pregnancy, regardless of immunization history and the interval since the last dose (betwen week 26 and 32).
*Only applicable for Quebec.
Flu – Influenza
Seasonal influenza occurs worldwide. The flu season usually runs from November to April in the northern hemisphere, between April and October in the southern hemisphere and year round in the tropics. Influenza (flu) is caused by a virus spread from person to person through coughing and sneezing or by touching infected surfaces. Everyone 6 months and older should get a flu vaccine yearly. Vaccine is recommended 14 days prior to departure.
Routine vaccines (dCaT, Polio, Meningococcal, Shingles, Pneumococcal, Hepatitis B, HPV, MMR & Varicella)
Recommended for all travelers
Causes, Symptoms & Treatment – Typhoid fever
Recommended for most travelers, especially those who are staying with friends or relatives; visiting smaller cities, villages, or rural areas where exposure might occur through food or water; or prone to "adventurous eating"
Hepatitis B
Consider for most travelers; recommended for those who might be exposed to blood or other body fluids, have sexual contact with the local population, or be exposed through medical treatment (e.g., for an accident).
Transmission, Symptoms and Prevention – Rabies
For travelers at high risk of animal bites or being involved in activities with bats, dogs and other mammals. Clients who plan to visit remote areas may consider receiving this vaccine. Important to note the pre-exposure rabies vaccine is administered in 2 doses with one week interval between doses. Post-exposure vaccination is always recommended, even for those previously vaccinated.
Chagas Disease
Presence. All travelers should protect themselves against triatomine bugs.
The Yellow Fever Vaccine
A proof of vaccination against yellow fever may be required upon entry in to this country.
Some travellers may not be eligible to receive this vaccine. Please enquire with your health care professional regarding your specific details.
It is important to note that the vaccine should be administered at least 10 days prior to your departure.
For further information, please consult with the World Health Organization (WHO) website:
https://www.who.int/ith/ith-country-list.pdf
Turista – Traveler's Diarrhea (ETEC)
Talk to your health care professional about the risks and precautionary measures to take, as well as the Dukoral® vaccine. Important to note that the Dukoral vaccine is an oral vaccine given in 2 doses, recommended at least 2 weeks prior to departure.
Malaria
Malaria is present in this country. The risk may be region specific. Prophylaxis measures to be discussed with the health care professional.
Dengue Fever, Chikungunya and/or Zika
There are many illnesses that are transmitted via mosquito bites and unfortunately we do not have vaccines to protect us against most of them. It is important to inquire with your healthcare professional regarding the specific risks and the different illnesses presently in circulation.
RECOMMENDED MEDICATIONS
MEDICAL CARE
The health care system in Guyana is not following international standards and the medical care provided in the country is not of good quality. The medical care infrastructure is limited and some doctors are not qualified. It is good to know that you can find health care of satisfying quality in the St. Joseph's Mercy Hospital (www.mercy.hospital.org) located in Georgetown. This establishment provides satisfying basic care in good sanitary conditions. You can also go to the Davis Memorial Hospital, also in the capital.
In case of emergency in Guyana, call 913. Be aware that most of the ambulances only drive the patient to the nearest hospital and no first aid medical care is provided to the victim.
All pharmaceutical products can not be found in Guyana, it is thus indispensable that you bring with you a complete medical set. 
SECURITY ABROAD
There are no official border crossings with Venezuela. The areas near the border can be dangerous due to cross- border, gang-related violence.
CANADIAN EMBASSY
Emergency services
Emergency services exist but may be subject to certain limitations. In case of emergency, dial:
police: 911 or +592-225-8196
medical assistance: 913
firefighters: 912 or +592-226-2411