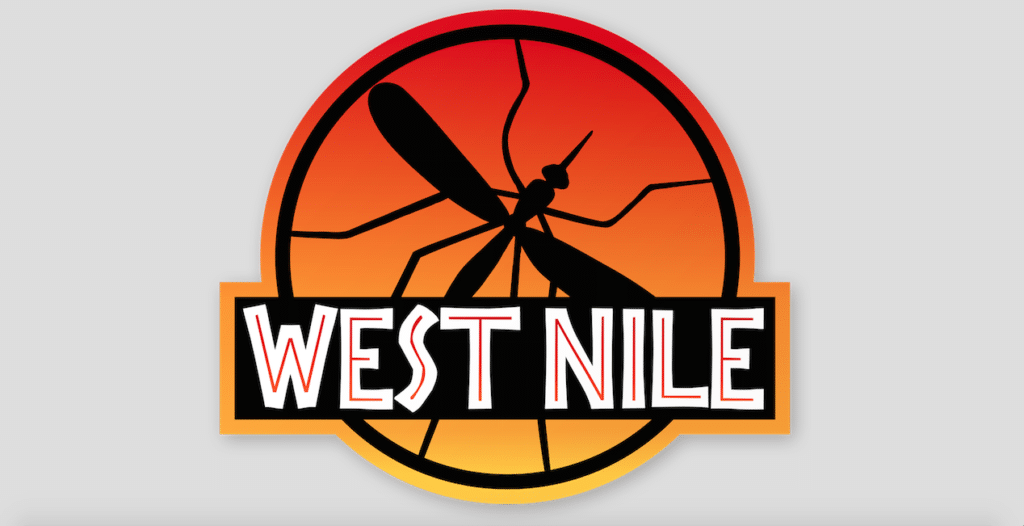 WHAT IS WEST NILE VIRUS ?
West Nile virus is a disease caused by a flavivirus, which is transmitted through the bite of an infected mosquito. Approximately 80% of the affected people don't experience any symptom of the infection. When symptoms are occurring, the West Nile virus is characterized by a fever, headaches, fatigue, nausea, vomiting, swollen lymph glands and skin rash on the chest, the belly or the back. In some cases, the disease can get more severe and an acute fever, stiffness of the neck, extreme tiredness, disorientation, coma, tremors, convulsions, muscle weakness, vision loss, numbness and paralysis appear. In rare cases, West Nile virus can cause a fatal neurological disease. It is good to note that the disease may also be transmitted through a transfusion with contaminated blood, the transplant of an infected organ or from a mother to her baby during pregnancy or breast feeding. 
WHAT IS THE RISK FOR TRAVELERS ?
All the travelers going to Africa, Europe, the Middle East, Western Asia, Central Asia and North America are at risk for West Nile virus. The persons spending a lot of time outdoors are exposed to an increased risk. The people over 50 years old are more likely to be affected by a serious neurological disease if they are infected with West Nile virus.
HOW TO PREVENT WEST NILE VIRUS ?
There is currently no vaccine or specific medicine to prevent West Nile virus. To avoid being infected, you must protect yourself efficiently against mosquito bites when traveling in a region at risk for the disease. 
Wear protective clothes, such as long pants, long-sleeved shirts and hats.
Apply mosquito repellent on exposed skin. Preferably use a repellent offering long lasting protection and containing a high percentage of active ingredients, such as DEET, Picaridin or IR3535. Always use insect repellents with caution and follow product instructions. Avoid applying repellent in your eyes, in your mouth and on your hands. You can combine sunscreen and mosquito repellent : apply the sunscreen first and the repellent right after.
You can also use Permethrin-treated clothing and equipment. It is possible to purchase pre-treated items in specialized shops, but you can also apply Permethrin on your own clothes and gear, such as pants, socks, boots and tents. Handle Permethrin carefully and avoid any direct contact with your skin. Permethrin provides optimal protection against mosquitoes, even after several washes.
Stay in air-conditioned environments whenever possible.
Always sleep under a mosquito net, especially if your room is exposed outdoors or if you sleep outside.
WHAT TO DO IF YOU ARE BITTEN BY A MOSQUITO ?
If you are bitten by a mosquito, avoid scratching the affected area. Immediately apply hydrocortisone-based cream or calamine lotion to soothe the itch.
IF YOU FEEL SICK :
If you feel sick and experience symptoms related to West Nile virus after traveling in a country at risk, see a doctor as soon as possible, especially if you experience a fever. Inform the physician of the areas you have visited and of your activities there. You can take acetaminophen to reduce fever and pain, but avoid pain relievers containing aspirin and ibuprofen, as they may lead to a greater tendency to bleed. It is also advised to rest and to drink a lot of water to avoid dehydration. 
---
We make every effort to ensure that the information posted on our website is up to date and accurate according to the latest public health recommendations; however, it is impossible for us to make changes on a daily basis.
For the most current travel health recommendations, please call our clinic as make an appointment with one of our travel health professionals.