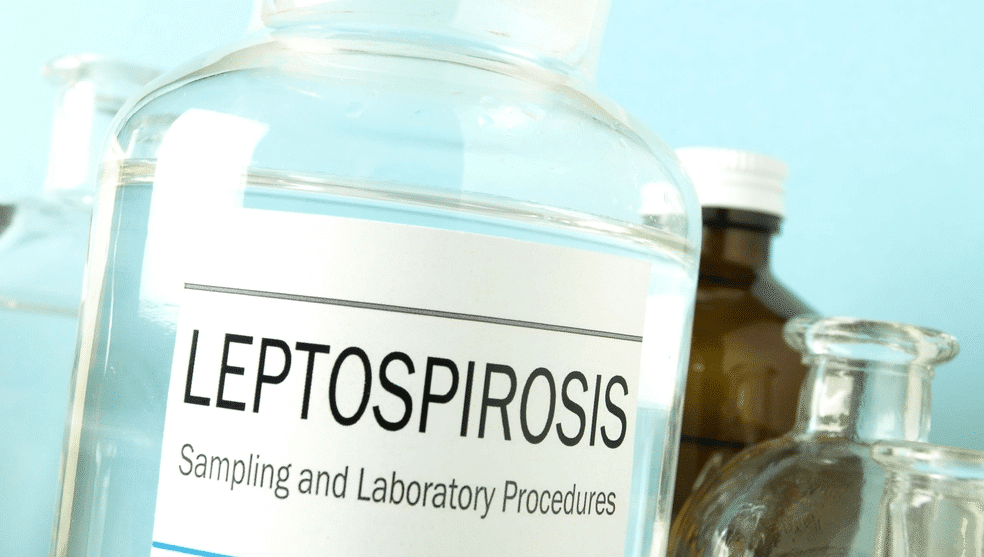 WHAT IS LEPTOSPIROSIS ?
Leptospirosis is a bacterial disease spread by animal urine. It can infect humans through contact with the body fluids of infected animals, or through water, food or surfaces that have been contaminated with infected animal urine. 
In humans, the symptoms of leptospirosis include an acute fever, headaches, chills, muscular pain, stomach pain, diarrhea, skin rash and vomiting, as well as yellowing of the skin and of the eyes. It is good to note that some infected people don't experience any specific symptom. Without adequate treatment, it can take several months until the victims of leptospirosis fully recover. In some cases, the infection can lead to severe medical conditions which may be fatal, such as liver failure, renal failure or meningitis (which is characterized by the swelling of the tissue covering the brain). 
WHAT IS THE RISK FOR TRAVELERS ?
Leptospirosis is present all over the world, but the travelers going to tropical countries, as well as to areas which are often flooded and to urban zones lacking a proper sanitation infrastructure, face a higher risk. It is important to note that leptospirosis can be transmitted through swimming, wading, kayaking and rafting in contaminated rivers and lakes. Frequent contact with animals also increases the risk of being infected with leptospirosis. 
HOW TO PREVENT LEPTOSPIROSIS ?
Vaccines for humans are available in a few countries, but they offer limited protection. In the United States, no vaccine against leptospirosis is available. When traveling to areas at risk, you must follow a few recommendations to prevent being infected with the bacteria.
Avoid swallowing the waters from lakes, rivers and swamps.
Avoid walking in flooded areas, especially if you have cuts and abrasions on your legs.
If you need to cross waters that may be contaminated, wear protective clothing and good footwear, like high shoes or waterproof boots.
Avoid areas which may have been contaminated with animal urine.
IF YOU THINK THAT YOU MAY BE INFECTED :
If you feel sick after traveling in areas at risk and you think that you may be infected with leptospirosis, you should consult a doctor as soon as possible. Inform him/her of the places you have visited and your activities there.
---
We make every effort to ensure that the information posted on our website is up to date and accurate according to the latest public health recommendations; however, it is impossible for us to make changes on a daily basis.
For the most current travel health recommendations, please call our clinic as make an appointment with one of our travel health professionals.