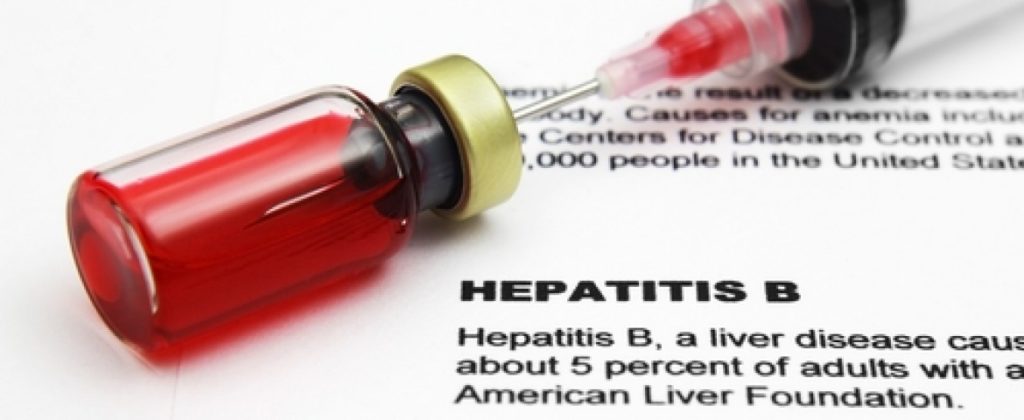 WHAT IS HEPATITIS B ?
Hepatitis B is a contagious viral disease, which is transmitted through the blood, the blood products and the body fluids (like semen for example) of an infected person. The disease is commonly spread during unprotected sex, the use of injecting drugs and transfusions with contaminated blood.

The symptoms of hepatitis B include a sudden fever, body weakness, nausea, vomiting, loss of appetite, dark urine, joint pain and yellowing of the skin and of the eyes. In some cases, hepatitis B can lead to severe liver diseases, such as liver cancer, which can cause the death of the victim.
WHAT IS THE RISK FOR TRAVELERS ?
Hepatitis B is especially present in Asia, in Africa, in South America and in the Caribbean. The persons traveling to these areas are at risk for hepatitis B. This risk is considerably increased if they have unprotected sex or if their skin is pierced by a needle which is not sterile (when using injecting drugs, getting a tattoo or a piercing, or undergoing acupuncture for example).
HOW TO PREVENT HEPATITIS B ?
Vaccination
If you intend to travel to a country at risk for hepatitis B, you should consider getting vaccinated against the virus before your departure. To be effective, three doses of vaccine must be administrated in a 6 to 12 months period. The vaccine against hepatitis B is especially recommended for the persons intending to travel for a long time in affected countries, as well as for the people suffering from chronic diseases, the people over the age of 50 years old, the medical personnel and the humanitarian aid workers.
Health insurance
Before your departure, make sure that you are fully covered by a good health insurance including evacuation and repatriation. If you are victim of an injury or a disease requiring injections, an intravenous drip, a blood transfusion or stitching in an area affected by hepatitis B, it is sometimes safer to be evacuated to another country, where blood supplies are screened and where medical equipment is properly sterilized.
Lifestyle
While traveling, always wear latex condoms when having sexual intercourse. Never use injecting drugs. If you undergo tattooing, piercing or acupuncture, as well as medical or dental care, always make sure that it is done with sterile needles, syringes and equipment.
IF YOU THINK THAT YOU MAY BE INFECTED :
If you feel sick after traveling in countries at risk and you think that you may be infected with hepatitis B, you must see a doctor as soon as possible. Inform him/her of the places you have visited and of your activities there. You can take medicines containing aspirin, ibuprofen or naproxen to reduce fever and pain. Remain isolated until you have fully recovered.
---
We make every effort to ensure that the information posted on our website is up to date and accurate according to the latest public health recommendations; however, it is impossible for us to make changes on a daily basis.
For the most current travel health recommendations, please call our clinic as make an appointment with one of our travel health professionals.